Hayy Hayyy Hayyyy!!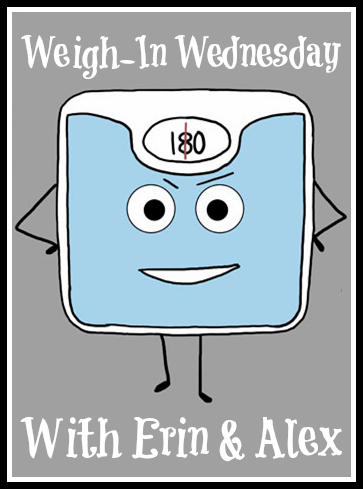 Happy Wednesday ladies! I am feeling especially chipper today, I am officially on my 8 day stretch of off days!! This is what keeps me going every month when I think about how great it would be to have a regular job with a desk and cute clothes, instead of 12 hour night shifts cleaning up poop and fighting with Interns and Residents (think Grey's Ananatomy the early years) to stop them from accidentally killing my patients.
Maybe it won't be raining at some point today and I can go get my run on, I want to soooo bad! I am really wanting to push myself to get back to where I was before I slacked off for 6 weeks. I also have to get in my date with Jillian. I've missed the past 2 days with her, because work has been REDICULOUS busy this week and it is KILLING me! We have been cranking out the kidney/liver/pancreas transplants like no one's business this week. We have had several each night as opposed to the usual few each week. I am blaming this on the rain combined with bad driving. I am so thrilled that these people are getting a second chance at life, but it sure makes for a crazy week!
Anyways, it's Wednesday!! Which means that I get to link up with a couple of my favorite gals, Erin and Alex! Join in and link up, it's fun! Well as fun and stepping on the scale and then publicly announcing the number can possibly be. After my epic fail weekend 2 weeks ago that came with a 10lb gain, I have been busting ass to get back to where I was. My eating has been mostly on point and I have worked out all but these past 2 days, so I am going to call that a good week. Yes, I had an ice cream cone and some chips, and the period monster finally made her appearance Saturday night, along with a complete meltdown and ugly cry, but that's just life. I don't expect to never eat those foods again.
So, after all that, I am weighing in at 223.... WOMP WOMP. Technically, that is a .4 gain from my previous official weigh in, but I have been battling that damn 10 lb "water weight" gain for almost 2 whole weeks now, so I'm just reminding myself that I have lost 10 lbs this past 2 weeks and busting my ass does work! What has all this taught me? A fat day each week is one thing, but a whole weekend of Jumbo Jenn debauchery is NOT! I'm not really sure what happened to my body that weekend, but whatever i did, it was not impressed. Splurges are okay in moderation, not when I shove a whole weeks worth of calories into 3 days. It's been a rough couple of weeks and there have been times where I just wanted to say fuck it, but I didn't. I may not be Jillian's most loyal follower...... I just HATE her so much and not because of the burn... I love the burn, I'm not sure what it is, but 30 days in a row with her is just not for me. I am NOT quitting the Shred, I just can't do it every day. Rain rain go away so this girl can run, PLEASE!!
Next week I WILL be posting a real deal loss. I'm pretty excited to see the 220s go, I've been looking at that damn decade for months now, and I am OVER it!!
How did your Wednesday Weigh in go?